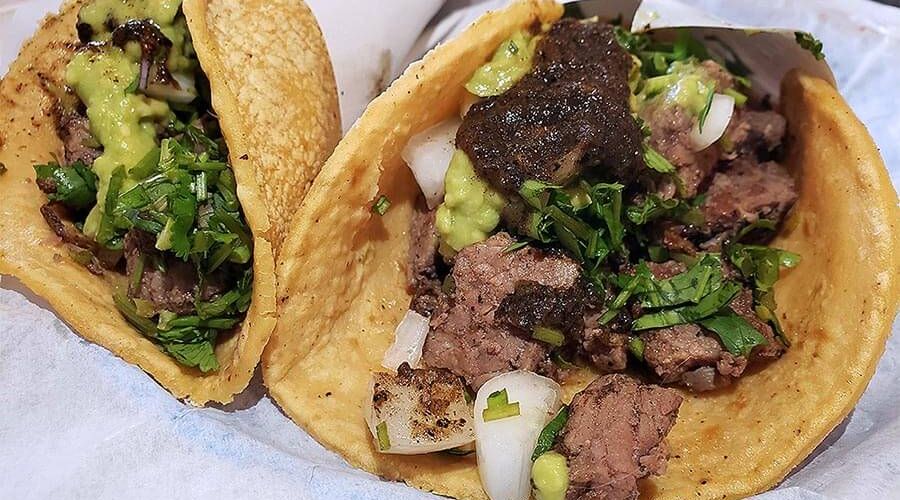 Carne Asada Tacos from The Taco Stand
San Diego is a destination known for its Mexican food. Ask any San Diegan what their favorite Mexican food is, and they'll ask "What kind?" We have a different favorite shop for burritos, carne asada fries, crispy tacos, fish tacos and regular tacos. This list focuses on the latter - the mouth watering, tender, delicious and humble taco. Read on for the MTS Staff Recommendation list and then fill our form and tell us what's your favorite taco spot in San Diego near transit. We'll compile a list of the top taco spots near transit stops for National Taco Day on October 4th, 2022.
San Diego Taco Tour
Scroll down to see additional information about each location. *Not all locations listed are featured on the map.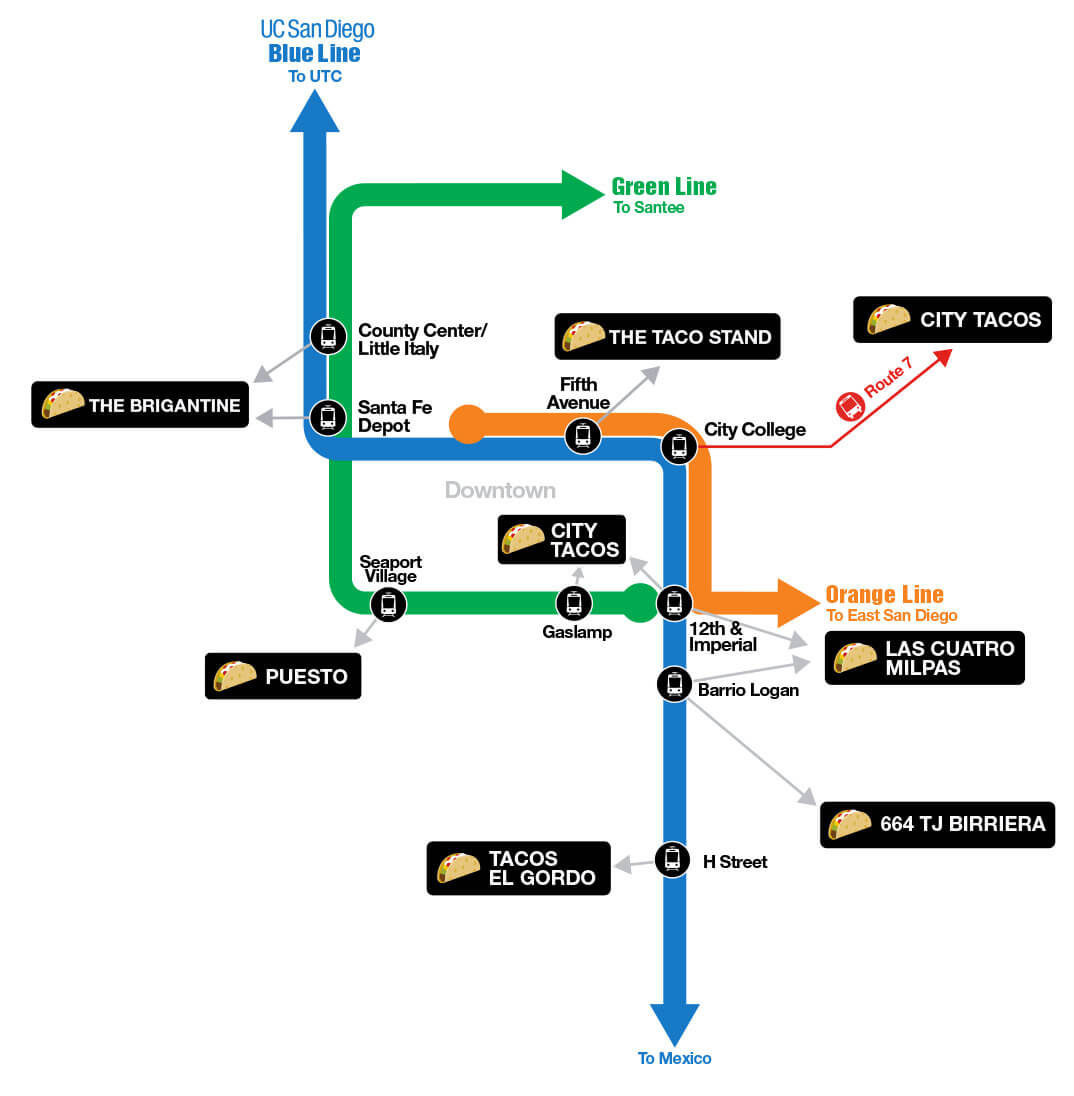 ---
---
---
---
---
---
---
---
---
---
What's your favorite taco spot near transit?