Paul Jablonski
1953-2020
San Diego's Public Transportation Champion
---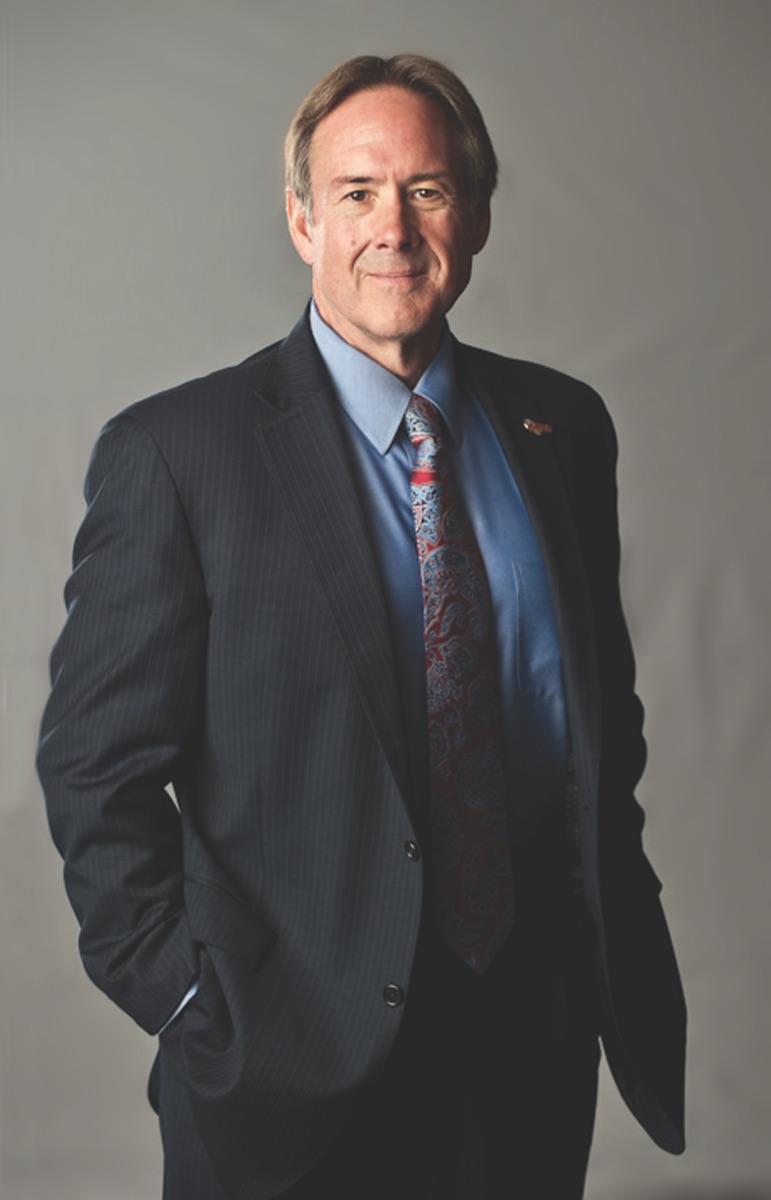 MTS Chief Executive Officer Paul Jablonski passed away suddenly on Sunday, May 10, 2020.
---
To remember Paul's life and celebrate his impact on MTS, the San Diego region and the transit industry, we hosted a bus processional through downtown San Diego on Friday, May 15, 2020. 
---
Fittingly, Paul Jablonski began his career as a bus driver. He worked his way through college for the campus bus system while attending University of Massachusetts - Amherst.
Many of the attributes bus drivers learn from being behind the wheel – leadership, attentiveness, accountability, public service, and more, Paul applied to every position he held in a career that spanned more than 40 years.  
All of his skills and attributes were put to the test when he arrived at the San Diego Metropolitan Transit System on January 1, 2004.
"We don't have the personnel to run payroll" was how Paul was greeted on his first day at the helm of MTS, which, due to legislation passed prior to his arrival, had been decimated of leadership and staff. Planning functions had been stripped. Finance, HR and Marketing were cut to the bones. Trolley, Bus and Contracted Services divisions operated in silos with duplicative functions. The Metropolitan Transit Development Board (as MTS was formerly known) was not a smooth-running multi-modal public transit provider on Day One of Paul's tenure; but he developed one almost from scratch.
MTS provides services to almost every corner of San Diego County, serving the urban core and rural areas of more than 3,200 square miles. Mr. Jablonski's responsibilities include 54 miles of double-tracked light rail and more than 95 fixed routes, paratransit services, taxicab administration and oversight freight rail lines stretching to the California desert. MTS and its contracted services employs more than 2,800 people. And he positioned the agency to expand ever more.
MTS is considered a large-sized transit agency. And Paul's work to turn the agency into a top performing transit system did not go unnoticed by his peers around the country. Under his leadership, the agency received national recognition on a number of fronts. Recent achievements included:
2008 - Outstanding System of the Year
2014 – General Manager of the Year – Paul Jablonski
2015 – Bus Safety Excellence Award for reducing preventable accidents
2017 – Bus Safety Excellence Award for improving pedestrian safety
2018 – Rail Safety Excellence Award for downtown safety improvements
Paul's influence in the public transportation industry extends far beyond the past 16 years and the work he has accomplished to transform MTS. He has been contributing to the industry for more than 40 years. He has worked around the world, initiating transit in Jeddah, Saudi Arabia, and helping Mendoza, Argentina, establish its first light rail system. He has brought innovations to both the private and public sectors.
While Paul started his transit career behind the wheel of a bus, he became a seasoned and polished transit professional by the time he joined MTS. His other relevant experience included:
CEO and General Manager of the Southwest Ohio Regional Transit Authority (SORTA) in Cincinnati, Ohio.
Director of Operations for the Cleveland Public School System
Senior Operations Consultant for ATE Management working for Dallas Area Rapid Transit,
General Manager of the Merrimack Valley Regional Transit Authority outside of Boston. 
Capital District Transportation Authority in Albany, NY
A steady theme throughout Paul's career was about contributing to advancement of transit in the United States and around the world. Paul had a team-first collaborative nature. He had a firm belief in the American Public Transportation Association (APTA) and the California Transit Association (CTA). He was respected among his peers. He was always asked to be a keynote speaker, to participate on panels and contribute to the greater-good of transit. And he always obliged. Some of key roles outside of MTS included:
Finance Committee member - APTA
Past Executive Committee Board member - APTA
Past Chair of the Rail CEO's and Rail Transit Committees - APTA
Executive Committee - CTA
Past Chairman – CTA (2011-13)
Past president of the Ohio Public Transit Association
Away from work, Paul's number one passion was family. He enjoyed daily hikes with his wife and long hiking trips with his children. Paul cherished his visits back east to see his grandchildren. He also enjoyed fly fishing. With his Massachusetts background, Paul was also a New England Patriots fan – his favorite player was Rob Gronkowski. Paul is survived by his wife Debbie, four children and two grandchildren.
A Timeline of Paul's Top Accomplishments