San Diego – In continued efforts to reduce carbon emissions in San Diego, the Metropolitan Transit System (MTS) Board of Directors unanimously approved the purchase of six (6) 40-foot electric buses from New Flyer and options to purchase nine depot chargers. The total cost is estimated to be $6 million and the buses are expected to arrive in mid-summer 2019. 
"This is a major milestone for MTS," said MTS Board Chair Georgette Gómez. "These buses will serve as the benchmark of MTS' zero-emissions bus pilot program and continue moving the agency toward operating the cleanest possible bus fleet."
In October 2017, the MTS Board directed staff to implement a zero-emission bus pilot program. As part of the pilot, MTS will purchase nine zero-emissions buses and use them on existing routes throughout San Diego for a period of two years.  The pilot program will allow MTS analyze vehicle performance, challenges and capabilities. Staff will analyze characteristics such as in route vs. depot charging, climate, route profiles, passenger loads, operator performance, battery capacity and more. 
The new electric buses will have a maximum range of 150-200 miles. The buses are equipped with 480 KW of stored energy and will be charged through individual depot chargers at MTS' operating facility.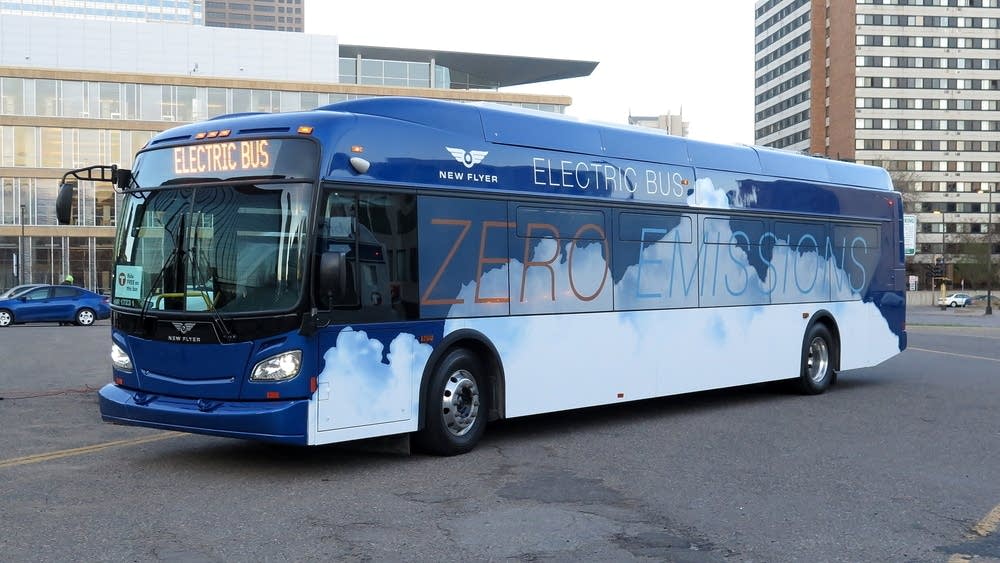 The buses will have many modern amenities including the newest onboard video surveillance systems, enhanced wheelchair restraint systems with forward-facing safety barriers for improved safety, electric air conditioning and engine coolant systems.
Six of the depot chargers will be installed at the Imperial Avenue Division as the primary operating facility for the zero-emissions bus pilot program. The three additional chargers will be installed at the other fixed route operating facilities to allow testing and provide continuity of service as the pilot program progresses.
MTS has been aggressively helping San Diego and California reach climate action goals in many ways including:
Transporting about 42% of passengers on a zero-emission light rail system
Operating of nearly 600 buses with clean-burning compressed natural gas
Purchasing 100% renewable natural biogas for bus operations
Deploying 128 eco-friendly propane-powered buses into service that will reduce carbon emissions by 3 million pounds annually
Installing near-zero NOx engines into existing fixed-route buses
Achieving LEED Silver status for new bus operations facilities in Chula Vista and El Cajon
Installing solar power at 500 new bus shelters
MTS operates 95 bus routes and three Trolley lines on 53 miles of double-tracked railway. Every weekday more than 300,000 passenger trips are taken on MTS bus and Trolley services in 10 cities and the county. In FY 2017, MTS served more than 88 million riders.
###