Balboa Avenue Transit Center
Looking to change careers?
MTS is hiring for Bus Operators and we are bringing the hiring process to you! Join our pop-up event in August, or apply online today.
All you need to bring is yourself. We will bring…
A bus, so you can see your new office.
Field trainers, to answer any and all of your questions.
Our HR Team, for onsite interviews.
Join us for our Bus Operator Hiring Pop-Up
Wednesday, September 14, 2022
3 p.m. – 6 p.m.
Balboa Avenue Transit Center
Perks & Benefits of being an MTS Bus Operator include:
Paid Training and DMV Licensing
FREE Healthcare until 2023
Dental, Vision, and Retirement Plans
Starting Pay $20.21/hour. Earn up to $65k in only 5 years!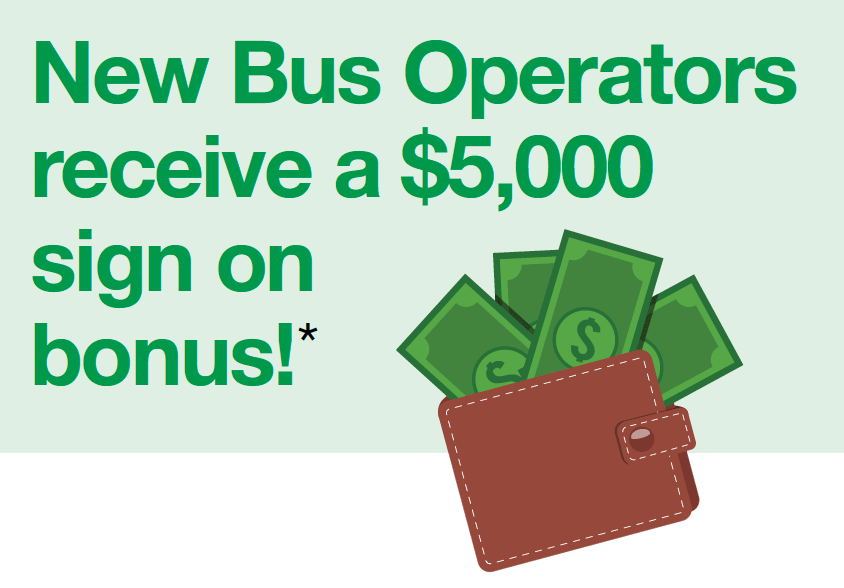 *Sign-on bonus available after completion of probation period.
How to get there:
Catch a Ride on the UC San Diego Blue Line to the Balboa Avenue Transit Center. You can also reach the Transit Center via Routes 8, 27, 43, or 140.
We can't wait to have you onboard! Learn more at: sdmts.com/careers
Address and Directions
Balboa Avenue Transit Center
3690 Morena Blvd
San Diego, CA 92117
United States
Get Directions
Back to Events