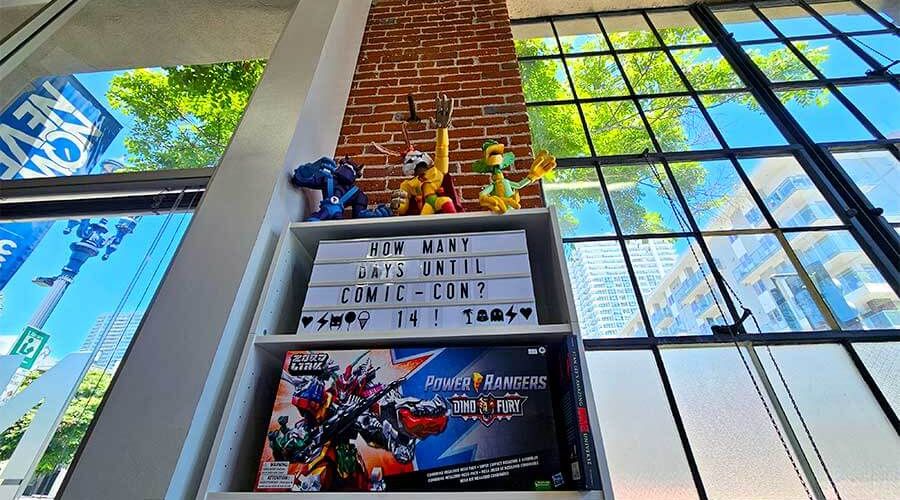 Whether you're a local or visiting from out of town (hello Comic-Con attendees!), we've got a quick list of some delightful local shops you can visit during your stay in San Diego or perhaps a new shop to check out. And here's a bonus - all the shops are within walking distance of a transit station! Save yourself the hassle of parking downtown. Use one of the MTS Park & Ride lots and then hop on board the Trolley (after scanning or tapping your PRONTO card).
---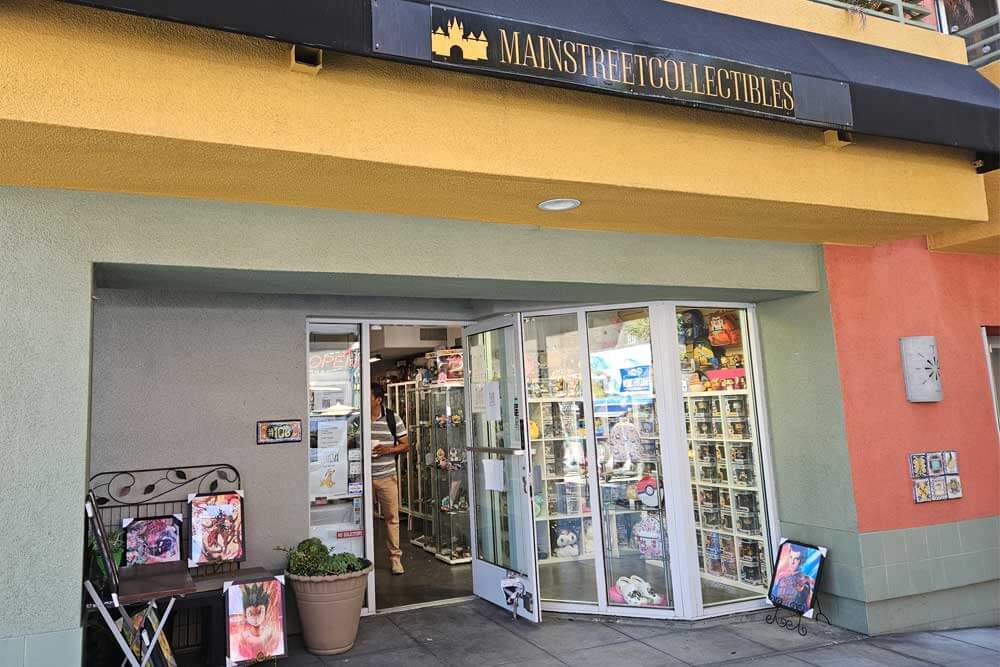 1501 India Street, San Diego, CA 92101
About 2 blocks east of County Center/Little Italy Station (next to the Mexican Consulate)
Hours:
Monday, Wednesday, Thursday from 11:00 a.m. to 6:00 p.m.
Friday from 11:00 a.m. to 8:00 p.m.
Saturday from 11:00 a.m. to 10:00 p.m.
Sunday from 11:00 a.m. to 5:00 p.m.
Closed Tuesdays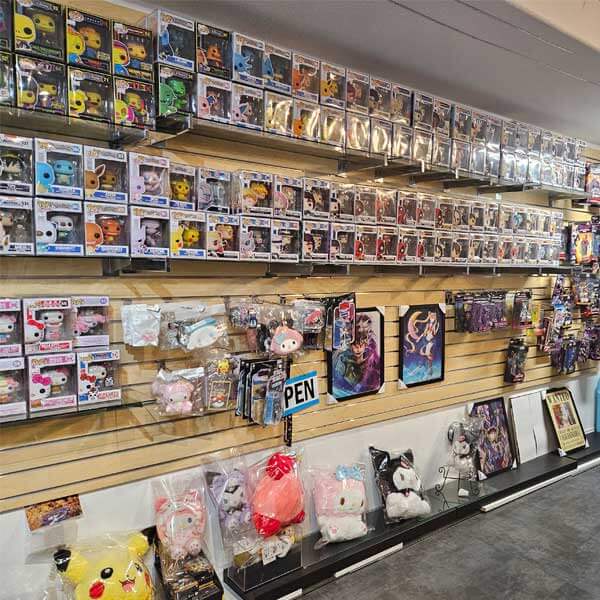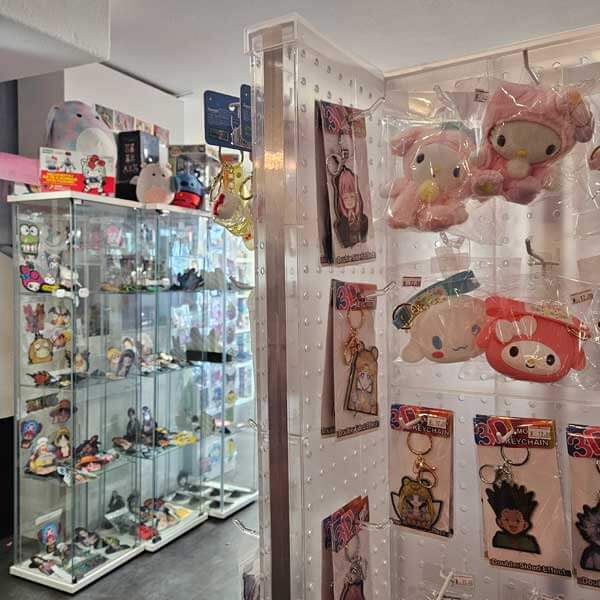 Main Street Collectibles is the perfect shop for Funko collectors. The shop is a short walk from the County Center/Little Italy Station. They've got wall-to-wall boxes of various Funko Pops, some out-of-box Pops, plus one case full of rarer items (Chases, Glow in the Darks, past convention exclusives, and a few autographed Pops).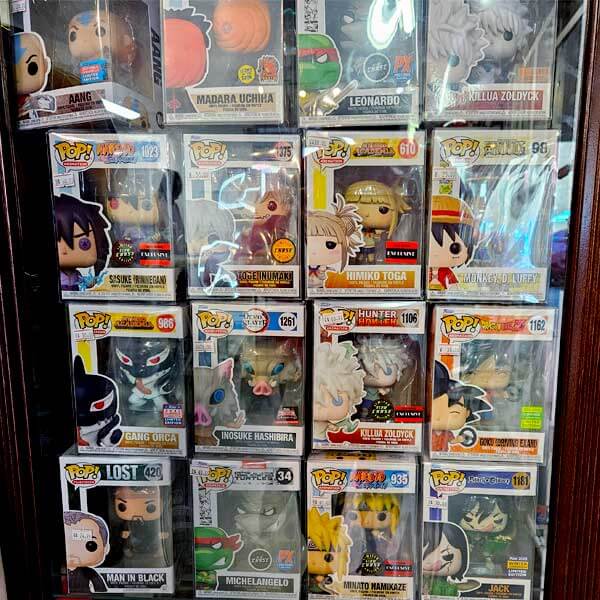 There are also anime figures, statues, keychains, plush toys, t-shirts, artwork, backpacks, and more! Main Street Collectibles is a cute little shop to visit in Little Italy on your next adventure.
---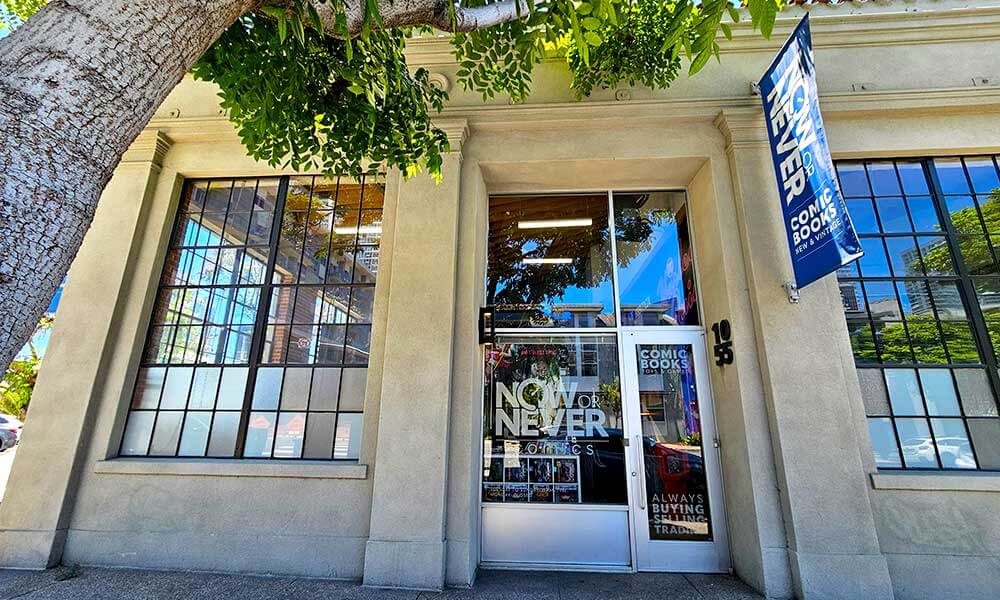 1055 F Street, San Diego, CA 92101
About 2 blocks from Park & Market OR City College Station
Hours: Every Day from 11:00 a.m. to 7:00 p.m.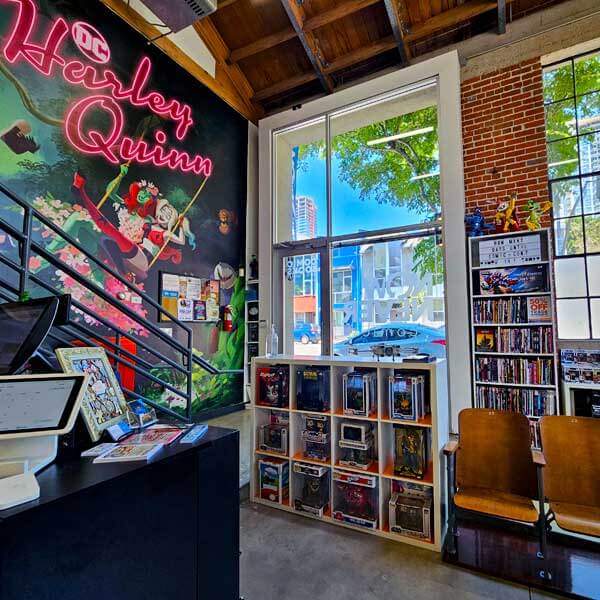 Now or Never Comics specializes in … (drumroll) comic books! While this is not a surprise, they offer a few other products that may appeal to a collector. They are stocked with vintage items, such as Atari and older Playstation games, Funko Pops, "nerdy cute" greeting cards, and more.
As for comic books, they have an extensive collection of new and vintage comics, mainstream and indie comics in single-issue or trade paperbacks and hard-to-find, grail issues behind locked cases.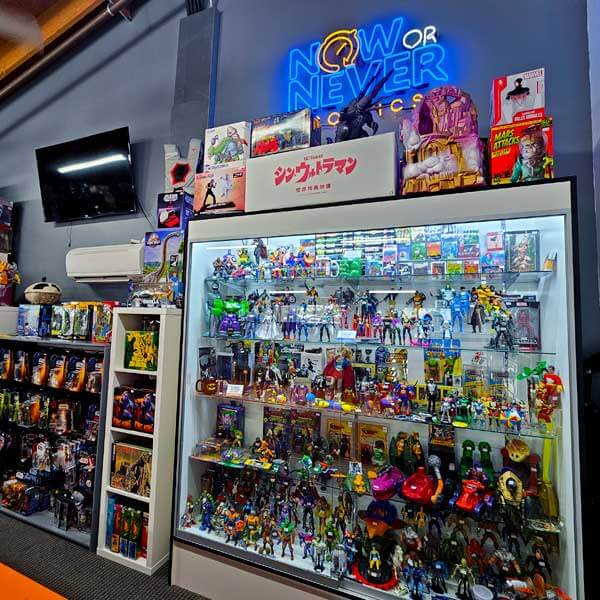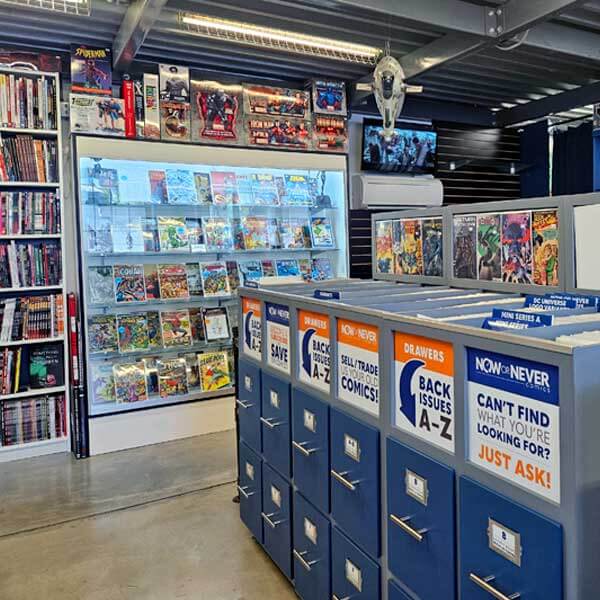 On the second floor, there are new and vintage toys galore including GI Joe, Star Wars, Teenage Mutant Ninja Turtles, Transformers, Star Trek, and many other popular franchises. This shop is definitely a must-see!
---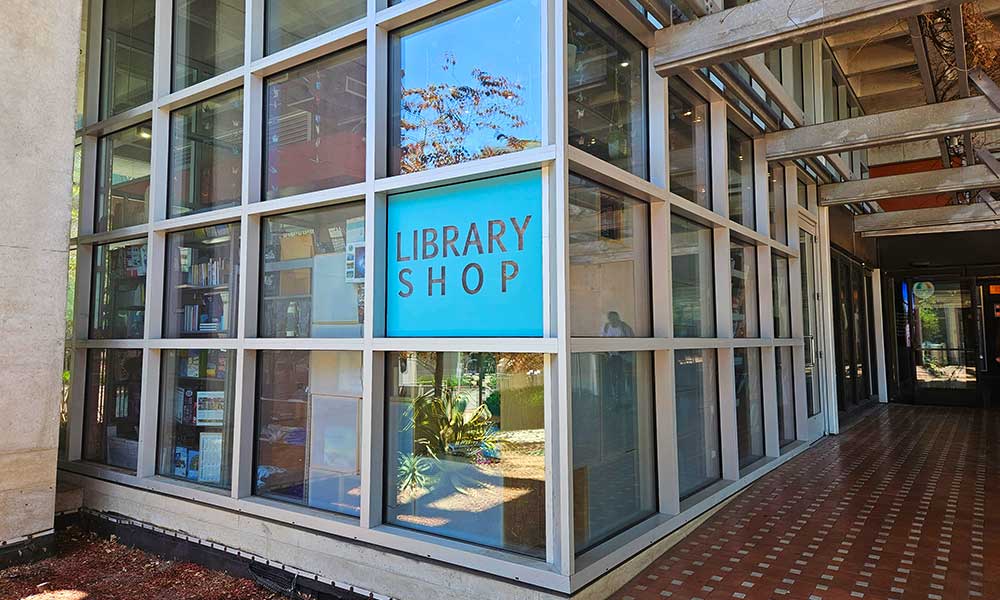 330 Park Blvd., San Diego, CA 92101
About 2 blocks north from 12th & Imperial Station
Hours: 11:00 a.m. to 6:00 p.m.
The Library Shop may not seem like an obvious choice for a collector - but we included this unique shop for the array of cool products that they carry at our Downtown Central Library. This may not be the first place to pop into your head, but there's a ton to browse at this shop!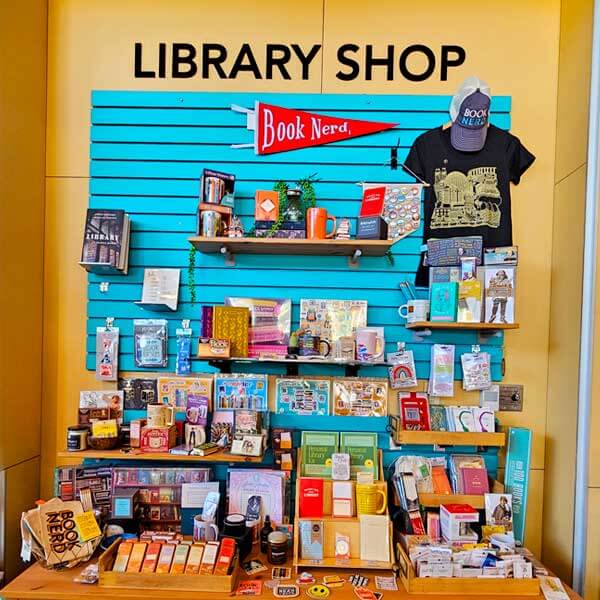 They've got books (naturally) but also signed books from author events, tote bags, amazingly cool stickers and indie pins, mugs, coasters, socks, candles, book-related gems such as magnet poetry, matchbooks with tiny stories inside them, handmade jewelry, games, t-shirts, and so much more! And all proceeds support the San Diego Public Library system.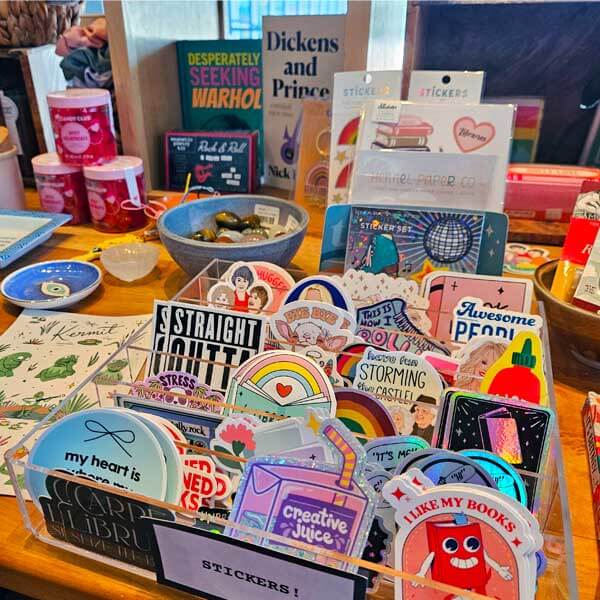 The Library will also be hosting a Comic-Con Conference for Educators & Librarians. This free 5-day event will explore the role comics play in promoting education and literacy for all ages.
The Library Shop is truly a fun place to browse through, and you can also hit up the Friends of the Library Shop for used books, comics, and magazines.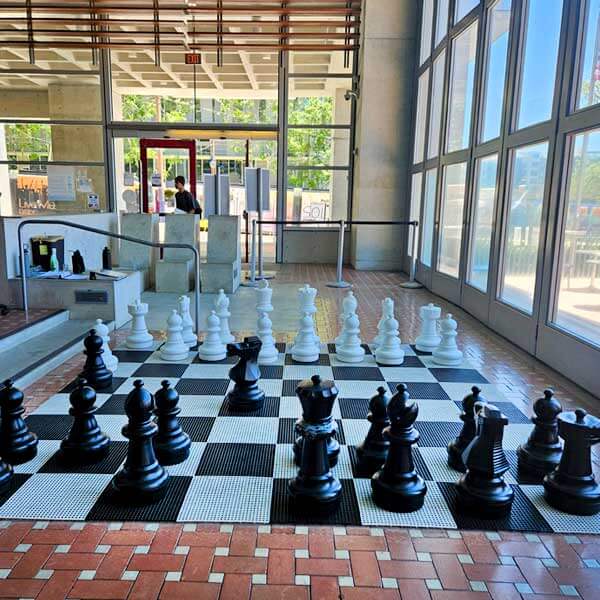 There's also a giant chess board at the library entrance. Squeeze in a game with a friend! Definitely put this on your list of places to visit in San Diego!
Cosplay Repair Station
Does your cosplay need a little repair? Don't despair! Visit the Central IDEA Lab on the 4th floor of the Library to stitch up your cosplay with equipment to help mend your costume. Plus they'll have activities, photo ops, games, and other fun surprises.
---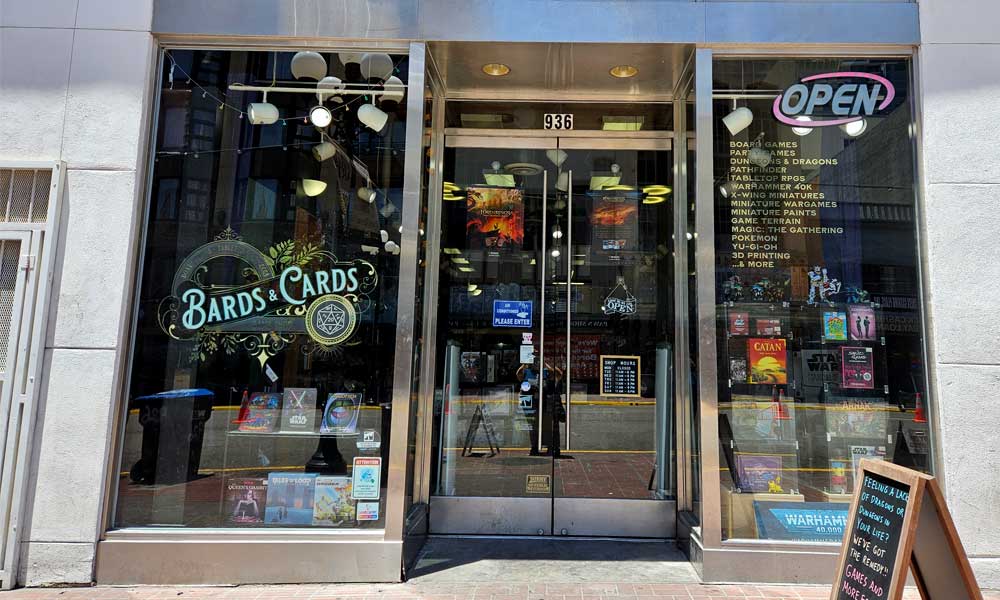 936 5th Ave., San Diego, CA 92101
About 2 blocks south of 5th Avenue Station
Hours:
Tuesday - 11:00 a.m. - 8:00 p.m.
Wednesday - 11:00 a.m. - 6:00 p.m.
Thursday - 11:00 a.m. - 8:00 p.m.
Friday and Saturday - 11:00 a.m. - 9:00 p.m.
Sunday - 11:00 a.m. - 8:00 p.m.
Closed Mondays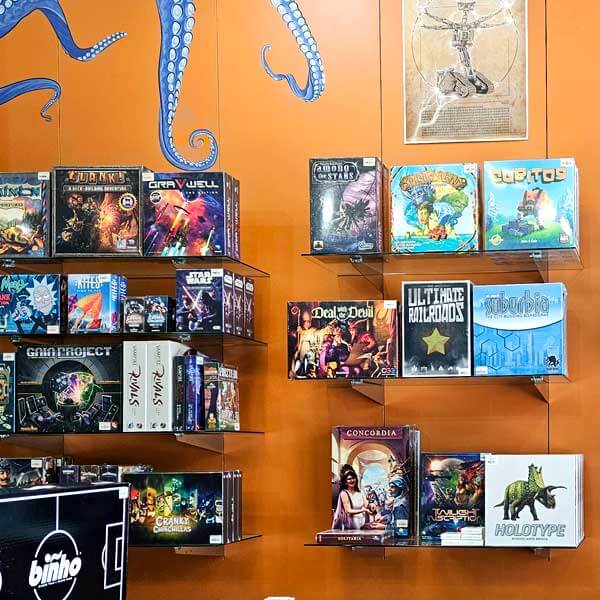 Bards & Cards is a fun game shop in the heart of downtown San Diego. There's a wide selection of board games, miniature war games, collectible card games, and tabletop role-playing games to pick through. If you don't know what you're looking for, the friendly staff are well-versed in their stock and can make suggestions to help you find the perfect product for your next game night.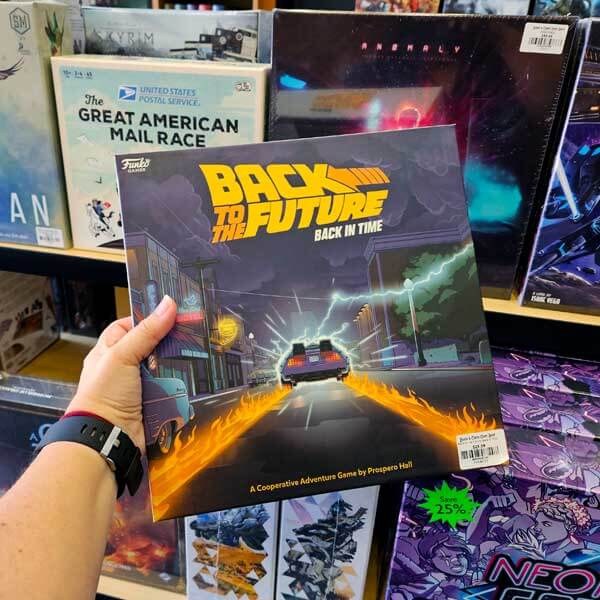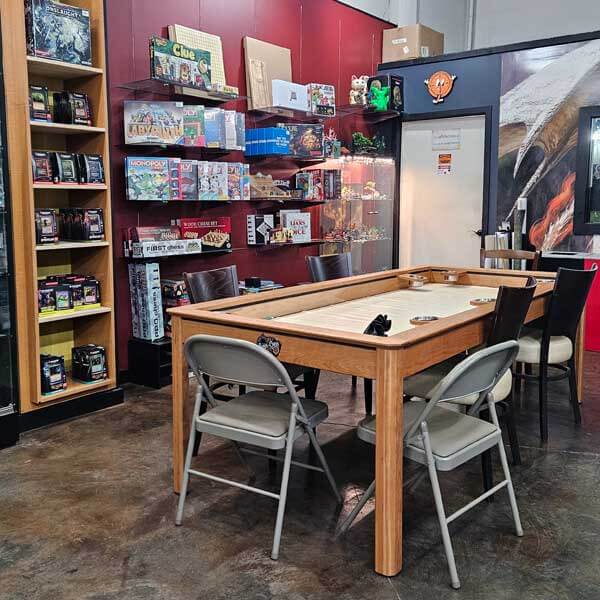 Bards & Cards also have hobby supplies, dice, and they hold events such as X-Wing Thursdays, Warhammer Saturdays, and Paint Nights.
---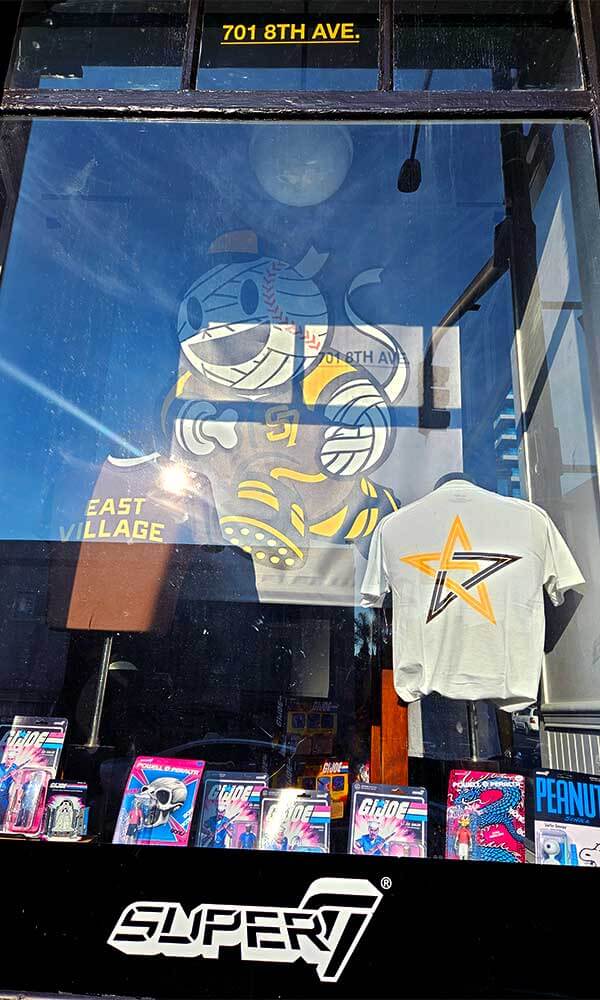 701 8th Avenue, San Diego, CA 92101
About 4 blocks west of Park & Market Station. Walk or take Route 3 from Park & Market - get off at Market & 8th.
Special Comic-Con Hours:
July 19 – 9:00 p.m. – LATE
July 20-22 – 11:00 a.m. – 8:00 p.m.
July 23 – 11:00 a.m. – 7:00 p.m.
Super7 is a pop-culture shop that specializes in clothing and lots of toys. They have their own branded line of toys and have designed, manufactured, and distributed officially licensed products for lines such as G.I. Joe, Transformers, Disney, Peanuts, and more. Their shop also carries lines from other licenses like Sesame Street, The Simpsons, Godzilla, and Teenage Mutant Ninja Turtles.
For Comic-Con 2023, they will be turning the shop into a G.I. Joe pop-up (COBRA Global Operations Center) with limited merchandise including ReAction figures, COBRA gear (t-shirts, hats, socks), G.I. Joe trading cards, puzzles, and other exclusives. Be sure to check out their Instagram page for the latest information.
Be sure to visit any (or all) of these local shops just within a few blocks of the downtown Trolley stations. Need more ideas of places to visit while in San Diego this summer? Check out our Car Free San Diego Travel Guide for additional options.