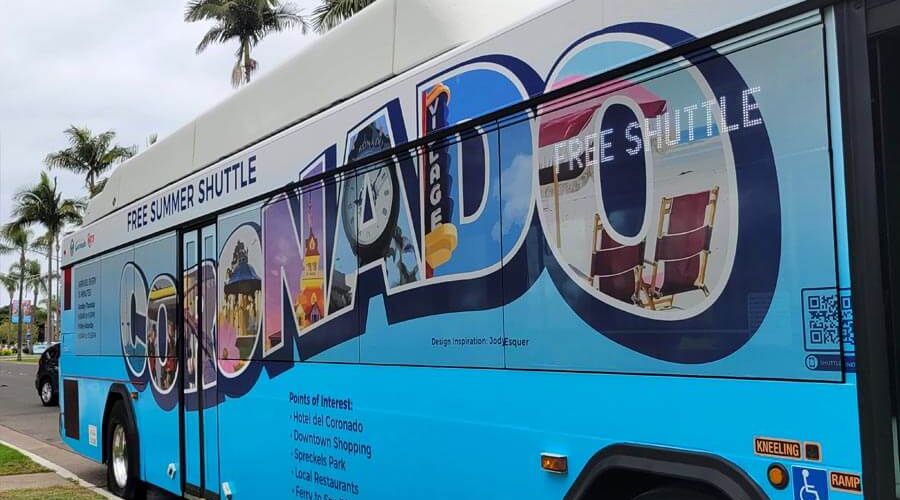 Updated on May 23, 2023.
Coronado is a great place to visit this summer whether you're from out of town or a local. It's easy to get around the island with Coronado's Free Summer Shuttle! Route 904 is free all summer long - starting June 11th, 2023 - and will easily transport you around the island. Whether you're looking to get to the Hotel Del on the southern end of Coronado, or the Ferry Landing to cruise across the bay, Route 904 is your ride to explore "The Crown City."
Plus, there's extra service on the Summer Shuttle! Route 904 runs every 15 minutes through Labor Day, and offers additional late night and weekend service. Free rides and extra service are courtesy of the City of Coronado and Discover Coronado. 
Here are a few places to travel to while in Coronado.
Ferry Landing
At Ferry Landing there's a marketplace filled with shops and great restaurants like Peohe's, Il Fornaio, Lil Piggy's Bar-B-Q and the newly opened Le Parfait Paris.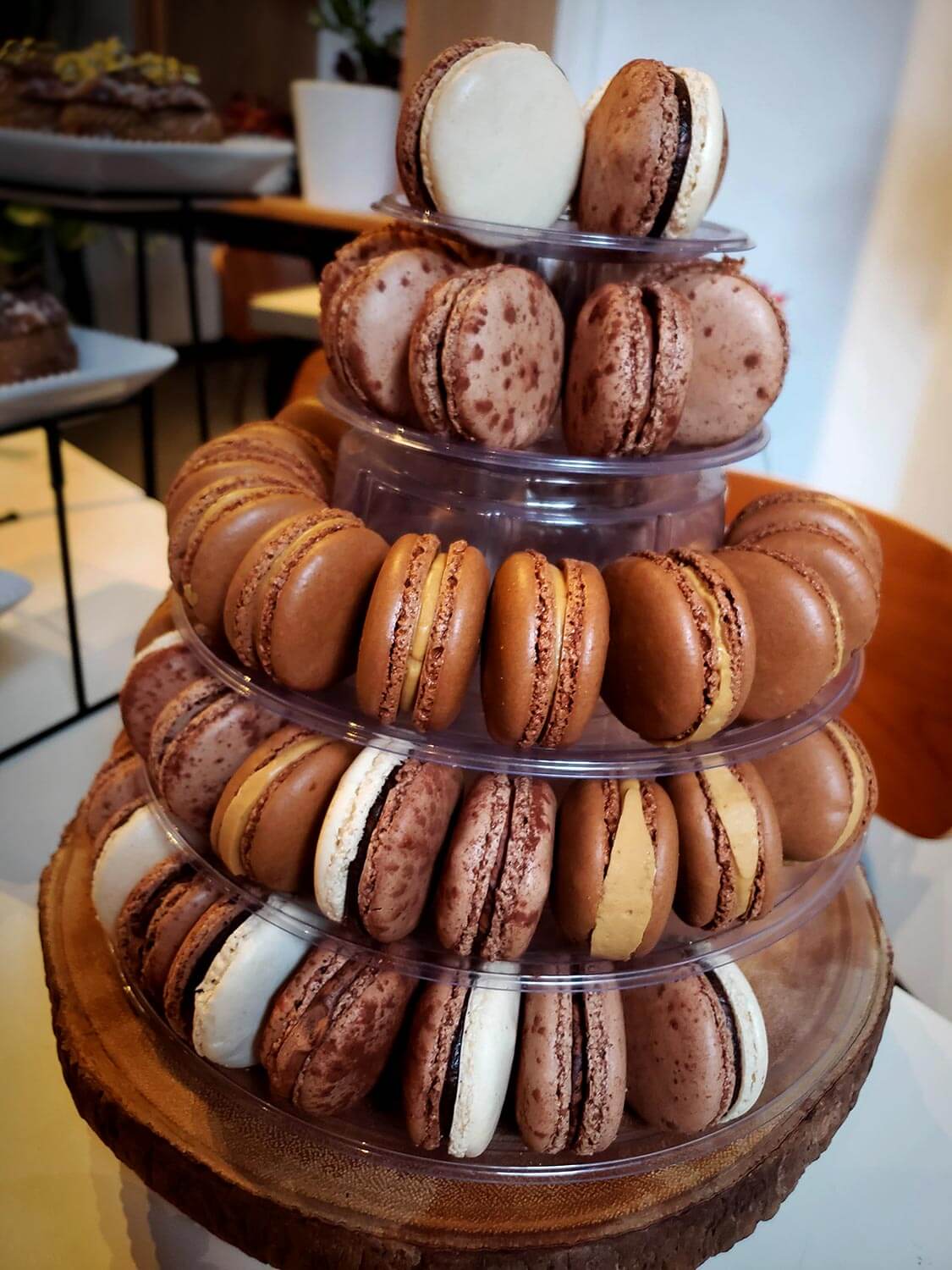 You can never go wrong with a macaron! Another great item to try is the Almond Chocolate Croissant for the best of both worlds - creamy almond filling paired with chocolate goodness in a crispy croissant shell.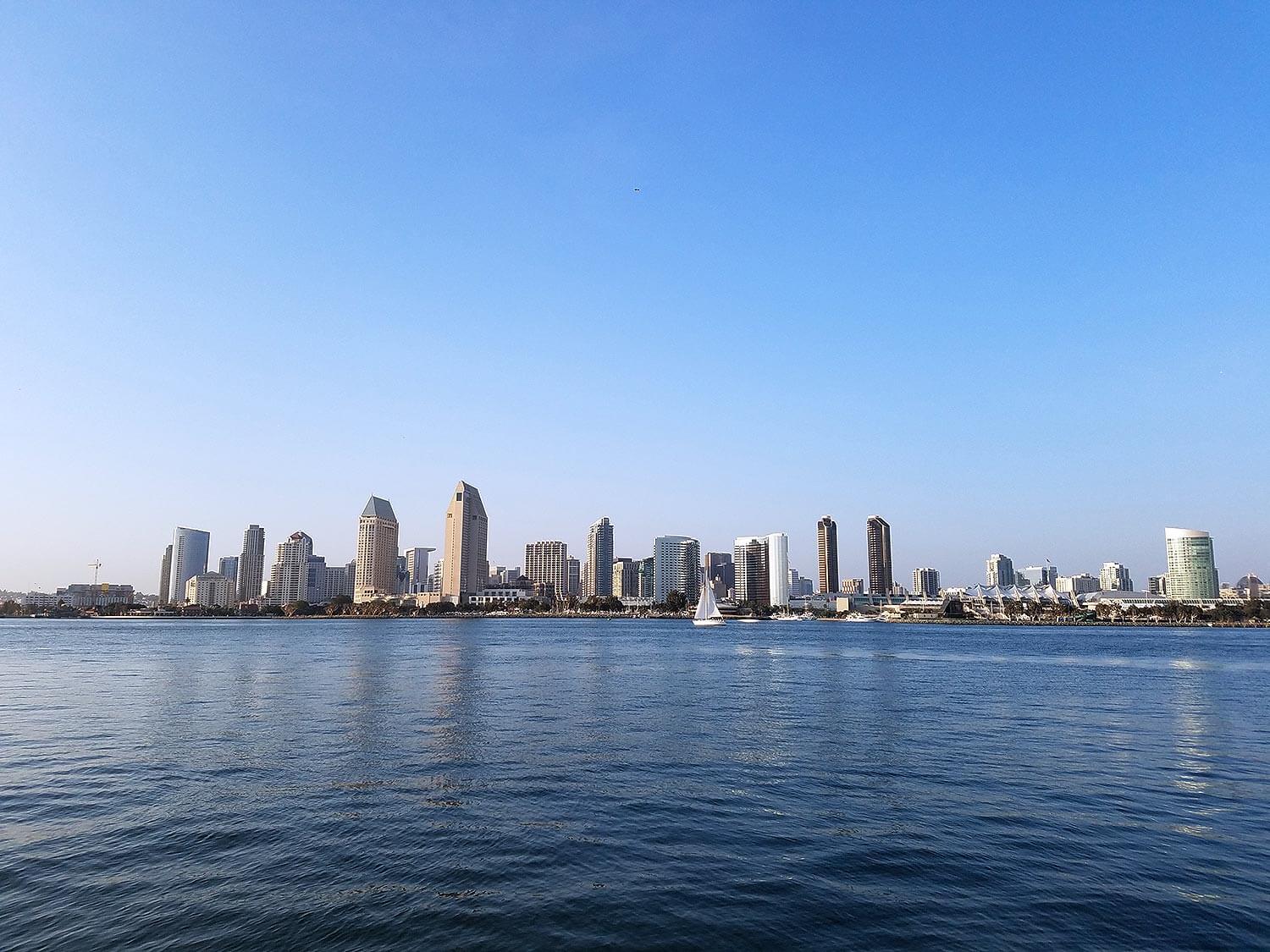 After some lunch and dessert, take a walk over to Centennial Park for a spectacular view of the San Diego skyline. Not far from Centennial Park are other options such as the Coronado Brewing, Nicky Rottens, and Tartine.
You can catch Route 904 at Ferry Landing (1st Street and B Avenue) or head down Orange Avenue to 2nd Street to catch the free shuttle to head further into Coronado.
How to get there:
Take the ferry from San Diego or use Route 904 and disembark at 1st Street and B Avenue.
Downtown Coronado
Route 904 will take you down Orange Avenue into the heart of Coronado. Downtown Coronado offers something for everyone with shops to browse through, some history to learn, and amazing restaurants to try with options to satisfy every kind of appetite. Here are just a few suggestions for places to visit.
Hotel Del Coronado
Did you know that the Hotel Del was the inspiration for the Emerald City in The Wonderful Wizard of Oz novel? Between 1904 and 1911, L. Frank Baum stayed in Coronado for months at a time to get away from the harsh Chicago winters. Up in the Grand Crown Room at the Hotel del there are four crown-shaped chandeliers that were designed by Baum himself. "Coronado" is the Spanish term for crowned and Coronado is nicknamed "The Crown City," which explains the crown-shaped chandelier design. In addition to that bit of history, the Hotel Del served as the filming location for a Florida hotel in Some Like It Hot featuring Marilyn Monroe. The Del has dining and shopping options as well.
Coronado Museum of History and Art
The Coronado Historical Association created this museum to preserve the history of Coronado. Its collections and exhibits house over 20,000 photographs, 1,400 artifacts, and thousands of archival documents. If you're a fan of The Wizard of Oz novels, stop by to check out three first editions of the novels the author wrote while he stayed in Coronado.
The museum is free to visit Tuesday-Sunday from 10AM to 5PM (starting Memorial Day). The museum also offers walking tours of Coronado for $20 for adults and $5 for children.
The Brigantine
A locally owned restaurant, the Brigantine is an upscale seafood restaurant with plenty of options to satisfy the whole family. The Brig is known for their battered fish tacos and we also recommend the crispy coconut macadamia shrimp.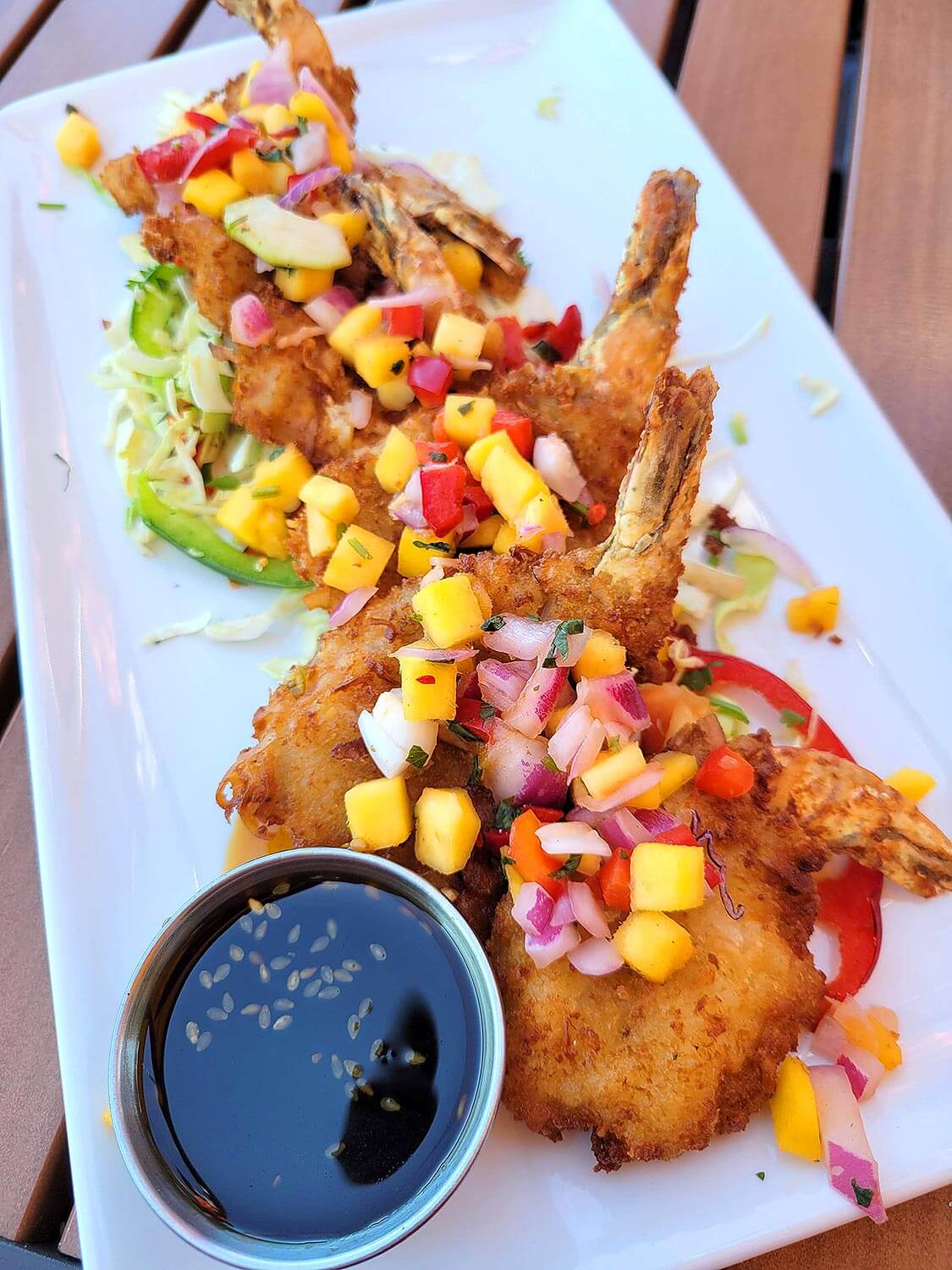 Little Frenchie
If you're looking for a cute restaurant for the evening, check out Little Frenchie. They serve French food and have some amazing dishes including Le Burger which features a waterfall of melted raclette cheese that's poured on top of your burger after it's served at the table.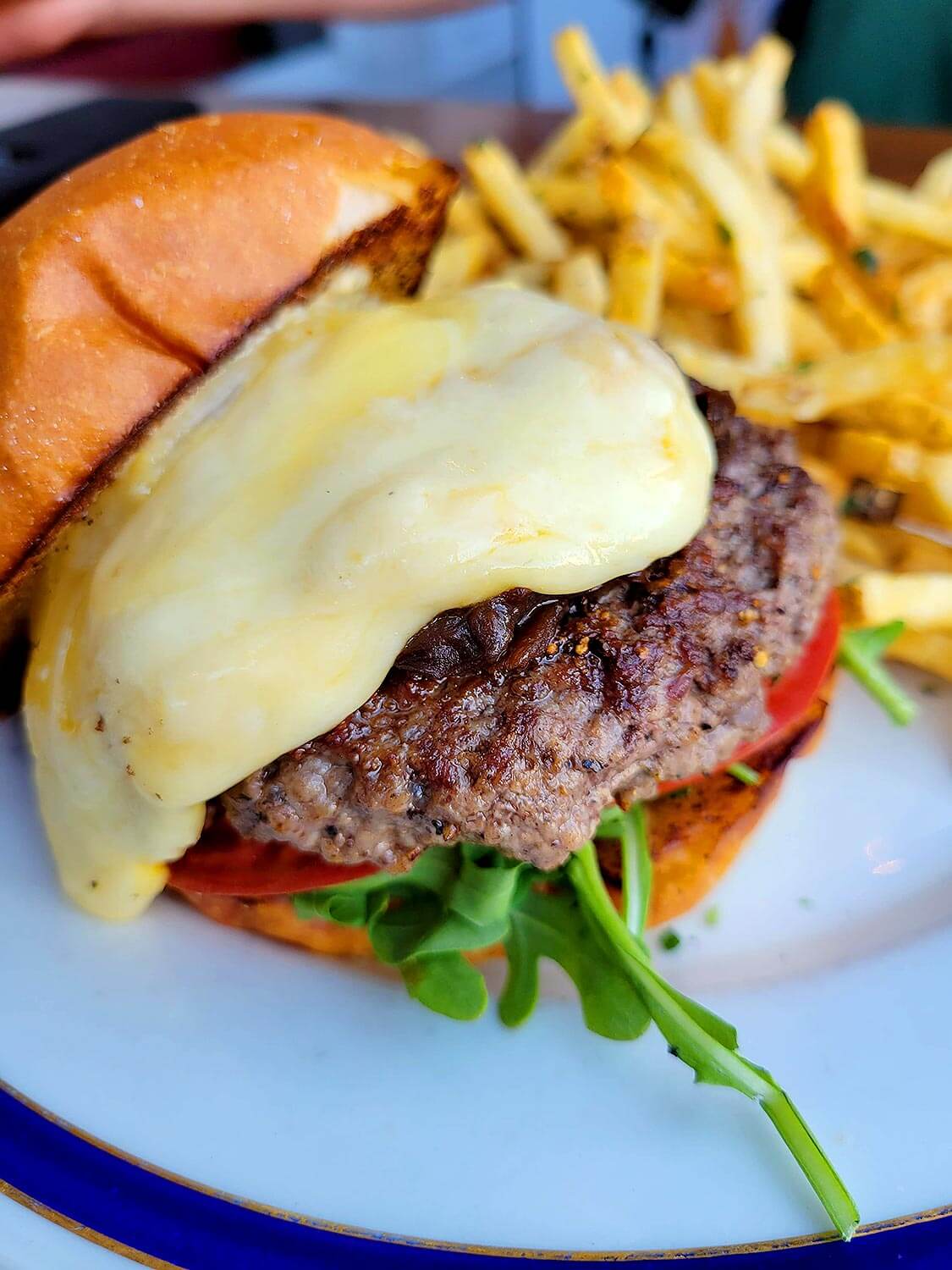 Moo Time Creamery
Moo Time Creamery is a fun spot to visit with your family and they have tons of ice cream options to end (or start!) your day with a sweet treat. They have mix-ins so you can customize your cup of ice cream along with tons of sundae and milkshake options.
Coronado Beaches
Coronado Beach
If you read our article about Top Gun filming locations, then add Coronado Beach to that list! Coronado Beach is one of the filming locations for the new Top Gun: Maverick movie. Come enjoy the golden glittering sand where the pilots started to work together as a team while playing football on the beach. It also just happens to be situated in front of the Hotel Del so you can pop in for a snack or some shopping after dipping your toes in the water.
Coronado Tidelands Park
On the bay side of the island is Coronado Tidelands Park which offers a small beach, recreational fields, picnic areas, and a great place to walk on paved paths. It has a great view of the Coronado Bridge and Downtown San Diego.
There's so much to explore in Coronado with the Summer Shuttle. If you take a spin, share your travel experience with us and tag MTS on social (@sdmts). Happy exploring!