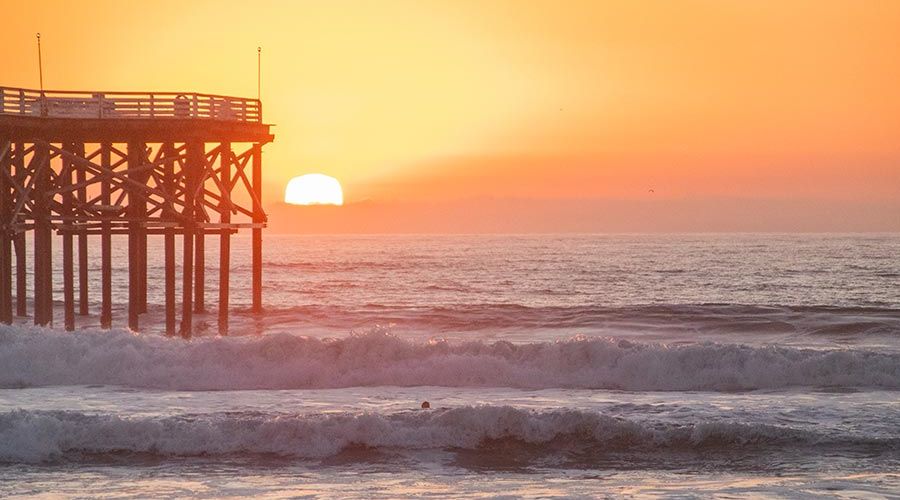 Autumn has finally made its way to San Diego! While the beginning of fall can often feel like summer, we can still enjoy fall-related activities to get us into the spirit of the season. Here are seven transit-friendly activities that you and your family can partake in this season.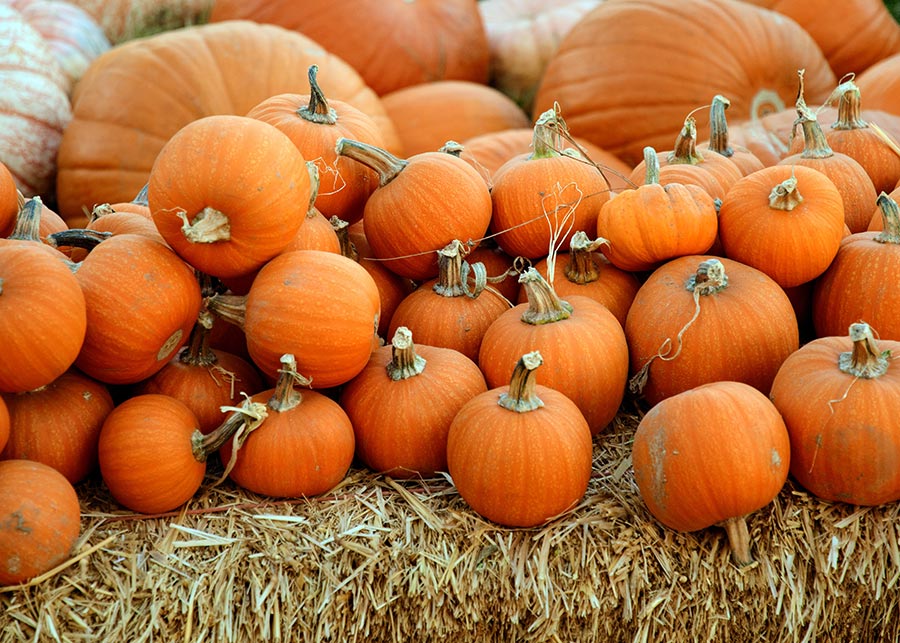 Visit a Pumpkin Patch
Nothing screams fall like a good old pumpkin patch. Here are a few to visit near public transit stops:
Goff Family Pumpkin Patch
2830 Perry Road, San Diego CA, 92106 (Liberty Station)
Take Route 28 to Rosecrans St & Lytton St then walk 0.4 miles
Mr. Jack O' Lanterns Pumpkin Patch
6710 La Jolla Blvd, La Jolla, CA 92037
Route 30 to La Jolla Blvd & Gravilla St
Pacific Beach Pumpkin Patch
870 Garnet Avenue, San Diego, CA 92109
Route 27 (to Garnet & Bayard) or Route 8 (Grand & Bayard)
Get Lost in a Maze
Over in El Cajon, there's a spot that gives you a two-for-one experience with a pumpkin patch AND a corn maze. Talk about an a-maze-ing experience.
Family Christmas Tree Farm
300 Pepper Drive, El Cajon, CA 92021
Route 833 to Pepper Dr & Vulcan St
Attend a Fall Festival
This fun beachside fall festival has music, seasonal events, and other specialty treats to help celebrate the season.
Beachside Fall Fest at Belmont Park (now through 10/31)
Route 8 to W Mission Bay Dr & Mission Blvd
Load up on Fall Desserts
With the fall comes the pumpkin spice and everything nice. Check out one of these sweet treats to get you in the mood for fall. We've included Trip Planner links below so you can easily plan your trip to these locations.
Le Parfait Paris has a new Fall Leaf croissant made with pecan pastry cream, roasted pecans, and a maple glaze. Also, try their Skeleton Head Chocolate Cake for Halloween! Visit Downtown off G Street, at the Coronado Ferry Landing, or in Liberty Station.
Pop Pie Company will give you the chills with their seasonal Piescreams - either the Salted Caramel Apple Piescream or the Pumpkin Piescream. Both treats are a slice of pie between scoops of ice cream. They have locations in University Heights and Point Loma.
Over at Black Market Bakery in North Park, you can find their "Basic Witch Tart" which has a chocolate shell, pumpkin pudding, and torched meringue, or try the "Pumpkin Poppins" - a pumpkin-filled pop tart!
Over in Mission Gorge, S3 Coffee Bar has created a concoction of seasonal pumpkin drinks including the Pumpkin Cookie Cold Brew with homemade pumpkin sauce, cookie butter, cold brew, and a cookie butter drizzle. 
Another location in North Park is Nomad Donuts, offering a frightful menu of specialty donuts just for October, including delightful treats like Maple Cream Pecan, Apple Cider Cake, Pumpkin Chocolate Chip, and Pumpkin Cheese.
Get over to The Presley in Liberty Station to enjoy roasting s'mores after dinner. Nothing screams fall like bundling up over a small fire and setting marshmallows ablaze.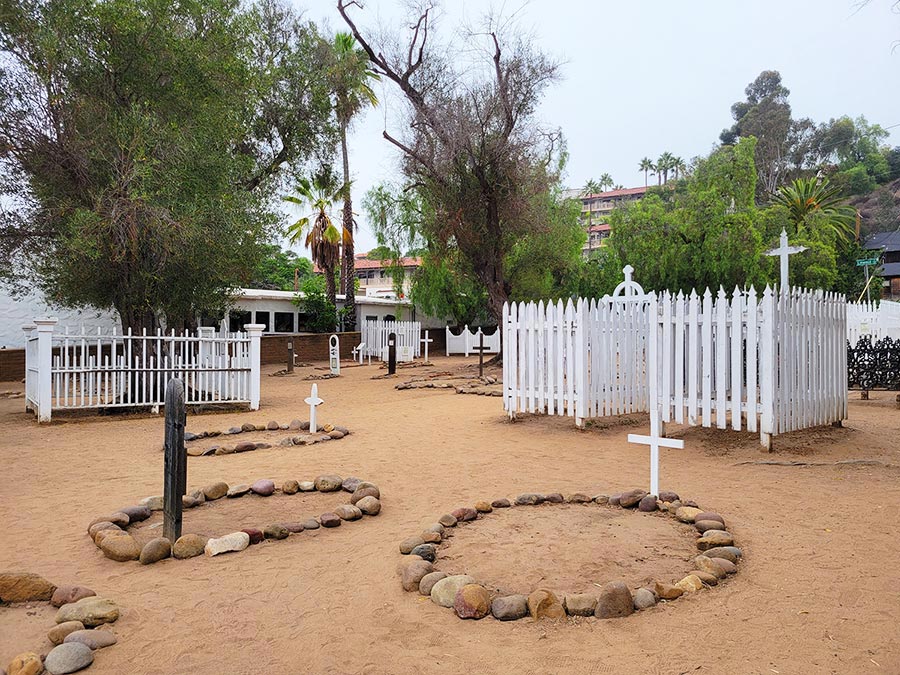 Get Spooked
The Haunted Trail at Balboa Park
Route 3 to Fifth Avenue & Juniper Street
The Haunted Hotel's Disturbance in Mission Valley
Take the Green Line to Mission Valley Center Station and walk 0.3 miles south towards the Target at Westfield Mission Valley
Haunted Happenings Tour at the Hotel Del Coronado
Route 901 or 904
Old Town has several haunted locations, including:
Casa de Estudillo
There have been reports of haunted happenings since Casa de Estudillo was in renovations in the early 1900s, including strange knockings, whispered voices, and tools and supplies disappearing and reappearing in strange locations. Visitors have also reported the smell of bread cooking in the outside oven and asked docents if the bread is for sale, only to be told that the ovens haven't been operational for decades. Other haunted happenings have included doors slamming even though no one was near the door, and windows spontaneously slamming shut. In the chapel room, people have seen a figure of a padre who has smiled at them and then vanished. Other spirits have been seen on the property making it a haunted location.
El Campo Santo Cemetery
El Campo Santo Cemetery was established in 1849 and was the main cemetery in San Diego. When a streetcar line was being built in 1889, the tracks ran right through the middle of the cemetery. The cemetery was moved to build the streetcar line, but they only moved the headstones and not the bodies. With the graves disturbed and paved over, there have been some haunted occurrences including electrical outages, alarms for no reason, lights going on and off, and appliances that stop working around the cemetery's location. A lady in Victorian clothing has also been spotted walking the grounds before disappearing among the gravestones.
The Whaley House
The Whaley House is considered to be the most haunted house in the United States. Even when the Whaley family first moved into the house, they reported hearing heavy footsteps and feeling as if they were being watched. They believed it was from the ghost of James "Yankee Jim" Robinson. He had been hanged earlier on the property for stealing a boat. The archway of the Whaley House was formally a gallow. More recent visitors have said they have been pushed while descending the stairs while other visitors detected the smell of a cigar though no smoking is allowed on the property. Spirits of the former owners, Anna Whaley and Thomas Whaley, are sometimes seen at the house as well.
Take the Green Line Trolley over to Old Town Transit Center to visit any of the above locations. To read more about these haunted places in San Diego and more, check out the book "Haunted Heart of San Diego" by Brian Clune.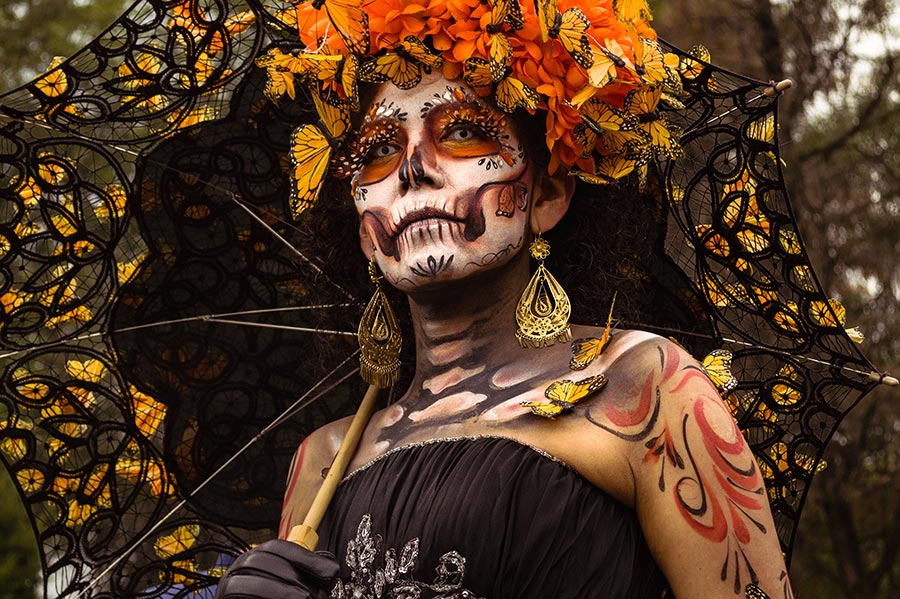 Celebrate Día de los Muertos
Día de los Muertos is the time to celebrate the lives of loved ones that have passed on but return to be remembered on this important holiday. Check out our event listings from the MTS event calendar for more information about these transit-friendly events.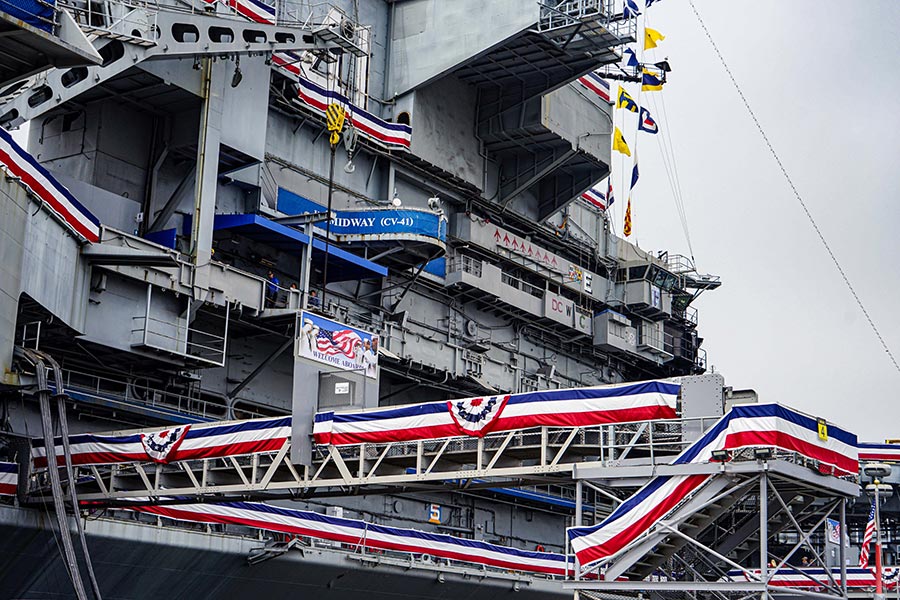 Fleet Week
San Diego is a military town and we honor and celebrate our military ties in November during Fleet Week. There are several different public and military events to celebrate. Open to the public are free military ship tours at Broadway Pier (a short walk from Santa Fe Depot off the Green Line or UCSD Blue Line), a Veterans' Day Boat Parade, and the Fleet Week Innovation Zone showing the latest high-tech equipment. 
Get more information about Fleet Week here:
fleetweeksandiego.org/