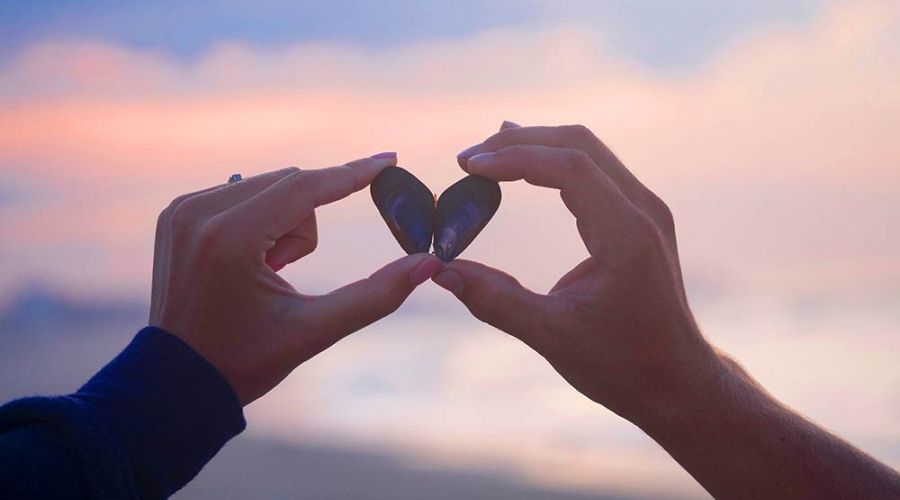 Photo by Aaron Burden on Unsplash
This Valentine's Day, use one of our transit-friendly Valentine's to send to your significant other this holiday. Just click on a Valentine below to save it!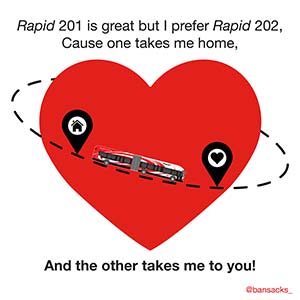 And if you're looking for something unique to do this Valentine's Day, check out our list below for some ideas - and choo-choo choose transit for your travels.
Try Disc Golf
Surprise your date with a fun activity and take them golfing - disc golfing, that is! The Morley Field Disc Golf Course has one of the original disc golf fields in the world. The course features many trees and makes for a pleasant walk from hole to hole. The course is open from sunrise to sunset so make it a day date and visit with your loved one. Take Route 2 to 30th St & Redwood St. Walk west 0.4 miles on Redwood Street towards Pershing Drive.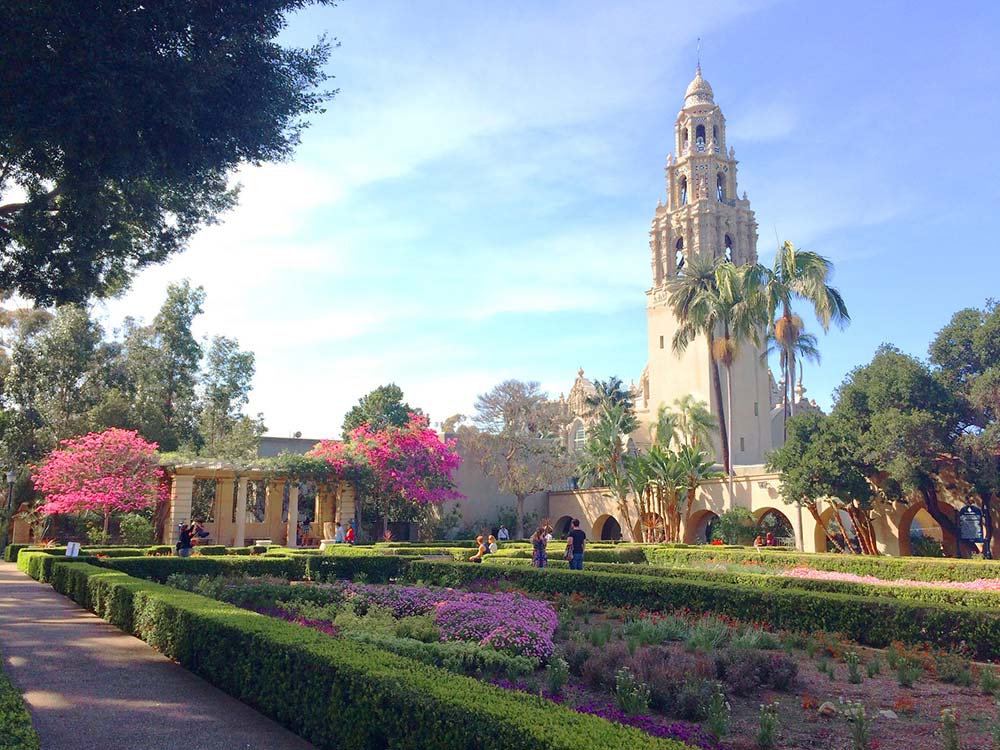 Photo by Leslie Cross on Unsplash
Find All the Gardens in Balboa Park and Visit a Museum
There are so many gardens in Balboa Park to explore with your Valentine - make a day of it or even a game - how many gardens and fountains can you find on your own in Balboa Park? Take Route 7 to Park Blvd & Village Pl or Rapid 215 to Park Blvd. & Naval Hospital. You'll be dropped off near the Rose Garden.
Valentine's Day falls on a Tuesday this year, overlapping free museum day. San Diego Air & Space Museum and the Veterans Museum are the free museums to visit. February is also Museum Month - pick up a pass at any public library in San Diego County (or download a digital museum pass) to get 50% off admission to over 60 museums.
Go For a Ride on the Coronado Ferry
Park and Ride at one of our Trolley stations and take the UC San Diego Blue Line or Green Line to Santa Fe Depot. Walk about two blocks towards the Broadway Pier to catch the ferry to Coronado. Tickets are $7 each way. You can ride the ferry over and spend time at Coronado Landing or explore Coronado on the bus. Buy your return ticket in advance to save time on the journey back!
Hunt for "Cache"
Want to go on an adventure this Valentine's Day? Try Geocaching! Geocaching is a scavenger hunt game that you can play on your phone. Use the app to search for nearby caches (usually small containers) hidden all over town. Finding caches can take a bit of work, but that makes it more fun. Check out this Geocaching 101 intro before heading out. May we suggest these two caches as a starting point?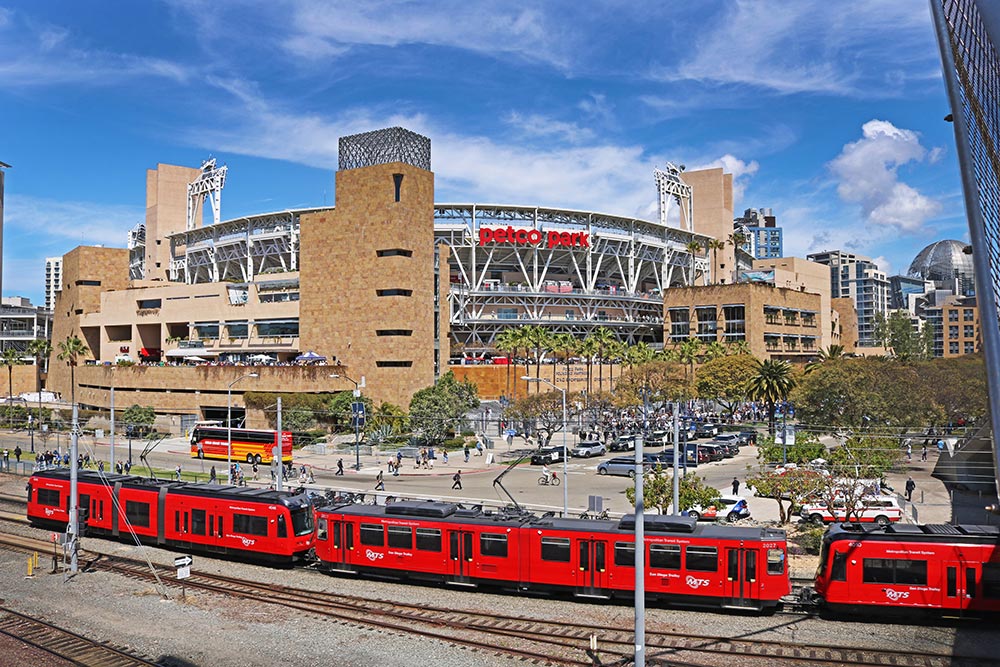 Take a Tour of Petco Park
Were you and your significant other on the edge of your seats during the Padres Playoff games last season? Are you itching for baseball season to start? Go for a little tour of Petco Park before the season begins as a treat this Valentine's Day. Afterward, you and your loved one can find a spot to lounge in the Gaslamp Quarter after your tour.
Use the Trolley to get to Petco Park! All three lines go to 12th & Imperial Station, about two blocks from the main ticket office.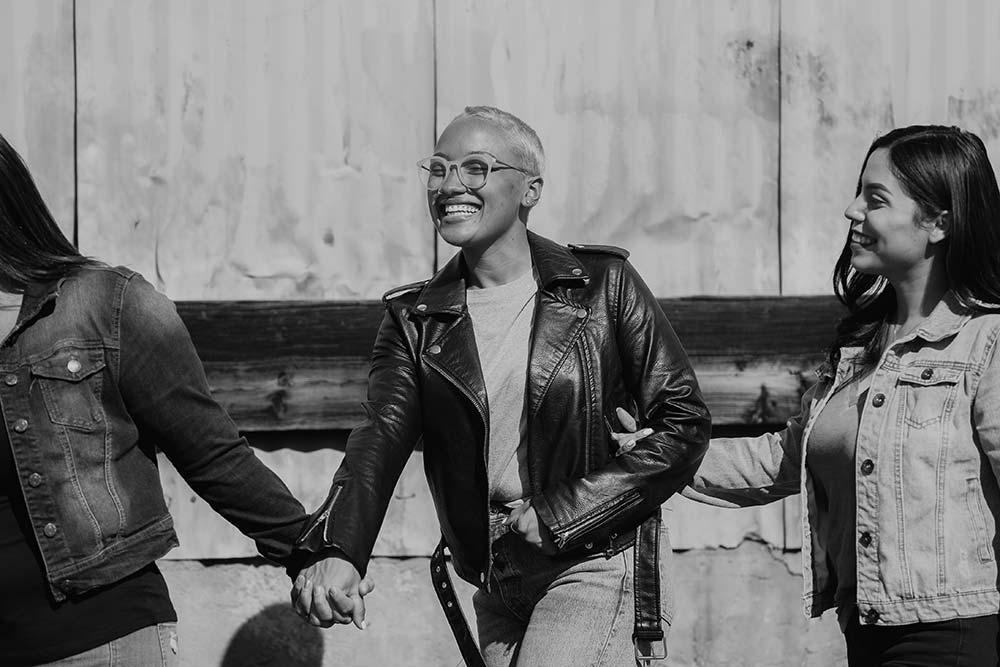 Photo by Joel Muniz on Unsplash
Celebrate Galentine's Day with Your Friends
Grab your friends and check out these suggestions for a fun Galentine's Day (or Guy-entine's - we can make that a thing, right?) in San Diego.
Get a Pancake Flight at Snooze
Let someone else do the driving! Grab your friends and hop on the UC San Diego Blue Line up to Nobel Drive station. Walk across the street to Snooze A.M. Eatery (in the center with Whole Foods Market). Put yourself on the waiting list and catch up with your friends and when it's your turn, be sure to order a pancake flight to share with your crew. Snooze has different Pancakes of the Week. No matter when you go, there will be a different pancake delight to savor!
Afternoon Tea in La Mesa
Afternoon tea with your friends is one thing you have to do at least once in your life. Take your friends to the Aubrey Rose Tea Room in La Mesa. You can wear fun hats and boas, share tea sandwiches, cakes, and scones, and add sugar and cream to your tea even though it's not something you would normally ever do. But it's a fancy occasion and another lump of sugar will not harm you. Spend the afternoon in La Mesa after your afternoon tea and enjoy the cute shops and scenery. It's easy to get to La Mesa via the Orange Line Trolley (exit the La Mesa Blvd Station and walk one block- just Park & Ride and enjoy the afternoon off with your friends. Be sure to book your spot in advance on their website.
Get Crafty at Liberty Station
Time for some arts and crafts with your friends! Take Route 28 to Rosecrans St & Roosevelt Rd and head towards the Public Market in Liberty Station. Everyone can grab what they want for lunch with oodles of options at the Public Market before heading to the Hot Spot Studio. Each person can choose their craft - from candle making to painting pottery, making a succulent garden, and more. It'll be a fun afternoon for Galentine's Day with your pals!