Streetcars made their first appearance in San Diego in 1886 in the form of open-air coaches pulled through the central business district by horses or mules. The first electric-powered version came a year later, a short-lived operation between downtown and Old Town.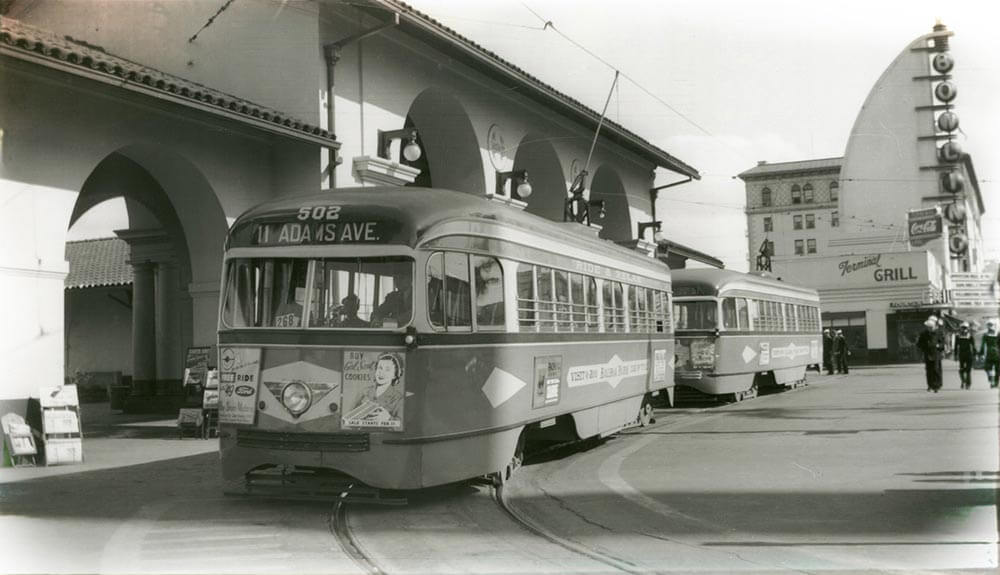 Then in 1892, famed entrepreneur John D. Spreckels bought a failed streetcar operation and launched the San Diego Electric Railway Company. Spreckels' business played a key role in San Diego's growth, providing access to areas such as Mission Hills, North Park, Kensington and East San Diego that were largely undeveloped at the time.
By the 1930s, however, streetcars were losing business to more versatile city buses and private automobiles.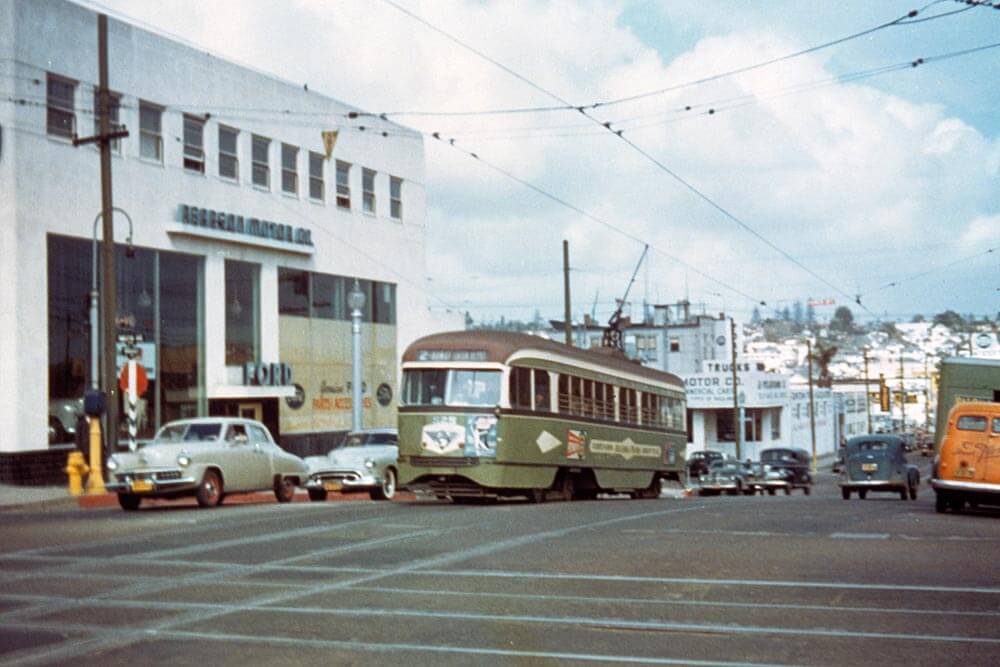 In a last resort, industry executives designed the Presidents Conference Committee car, aiming to improve the style and comfort of a streetcar ride. More than 5,000 of these vehicles were produced. They made their San Diego debut in 1937 and continued operations until April 1949, after Spreckels' company – now in decline -- was sold off to another transit business that relied on buses.
The PCC cars acquired for San Diego's vintage trolley service are a postwar model – more readily available and in better operating condition than surviving examples of the cars that first plied local streets.
Full story of the PCC cars in San Diego